MEDIUMS

Book Design
Printing


SENIOR THESIS

PROJECT BRIEF
Senior Thesis, to create a project that matters to you. John Bosko is my step-grandfather. He has been a predominant role model in my life and how I carry myself as a person. He taught me how to be strong and do what is right for you. John was diagnosed with Alzheimer's disease almost 10 years ago. He struggles with his memory and continues to love life as best as he can. The disease has been slowly taking him away, but that is not what he will be remembered by. He is a storyteller, my earliest memories of him are his love to share stories about history, culture, and most importantly, his own life. His brain continues to keep his memories alive every time he gets to share his stories. His life will continue on through this book to show his life, in his own words, right now. Dear John, preserve, remember, and share.


SKILLS LEARNED
Book design, Book production.


FAVORITE PART
Interviewing & research!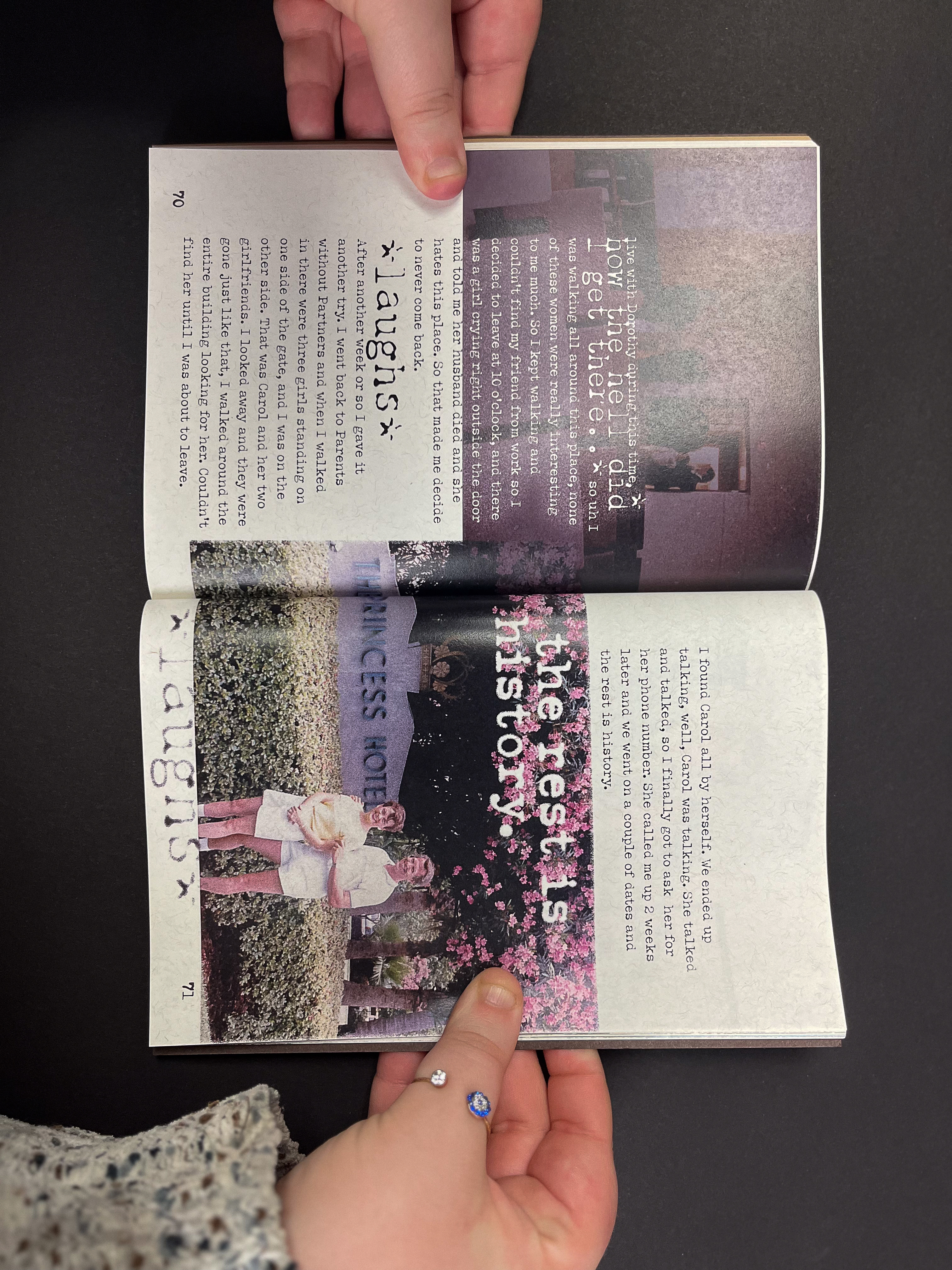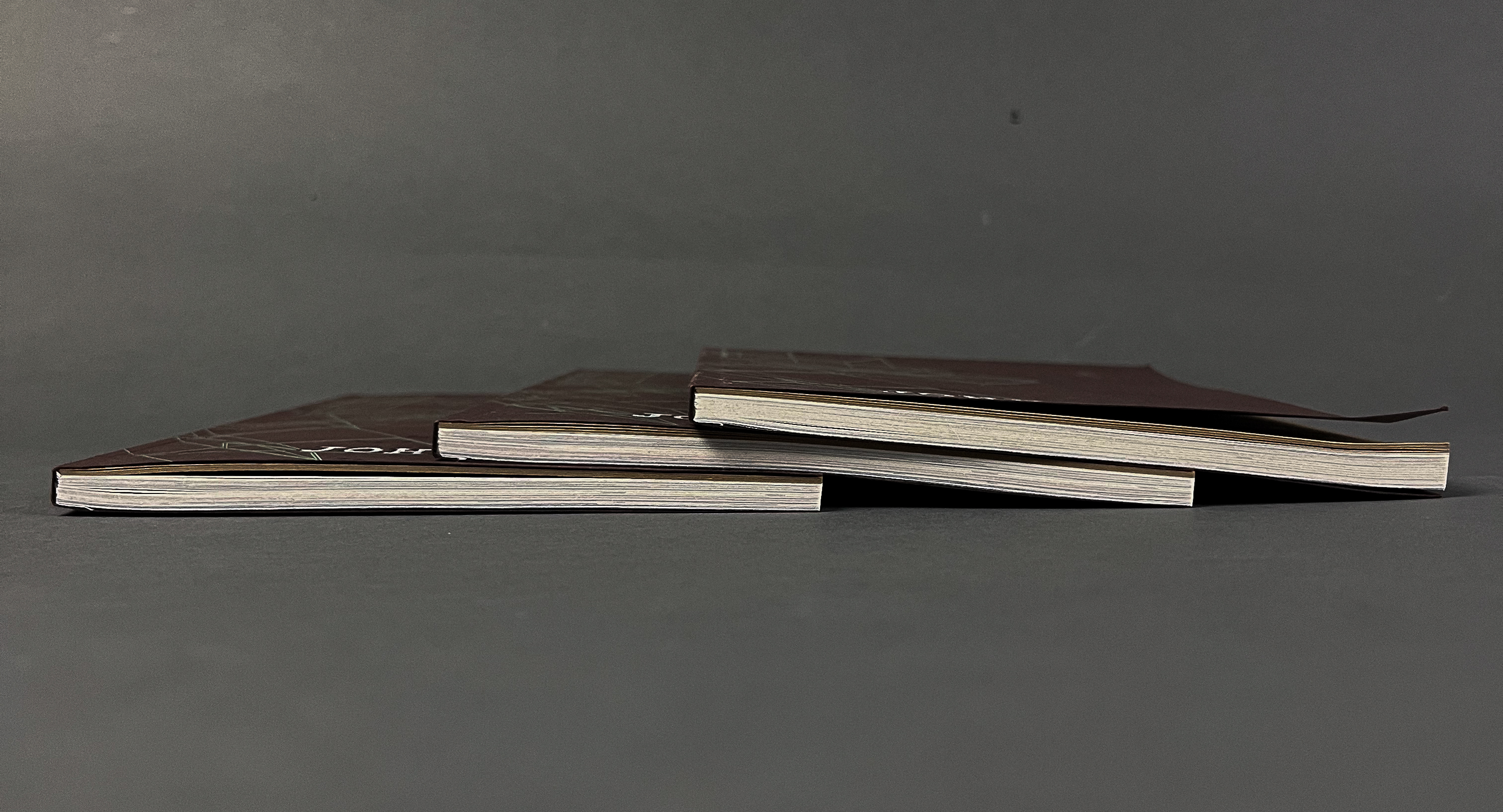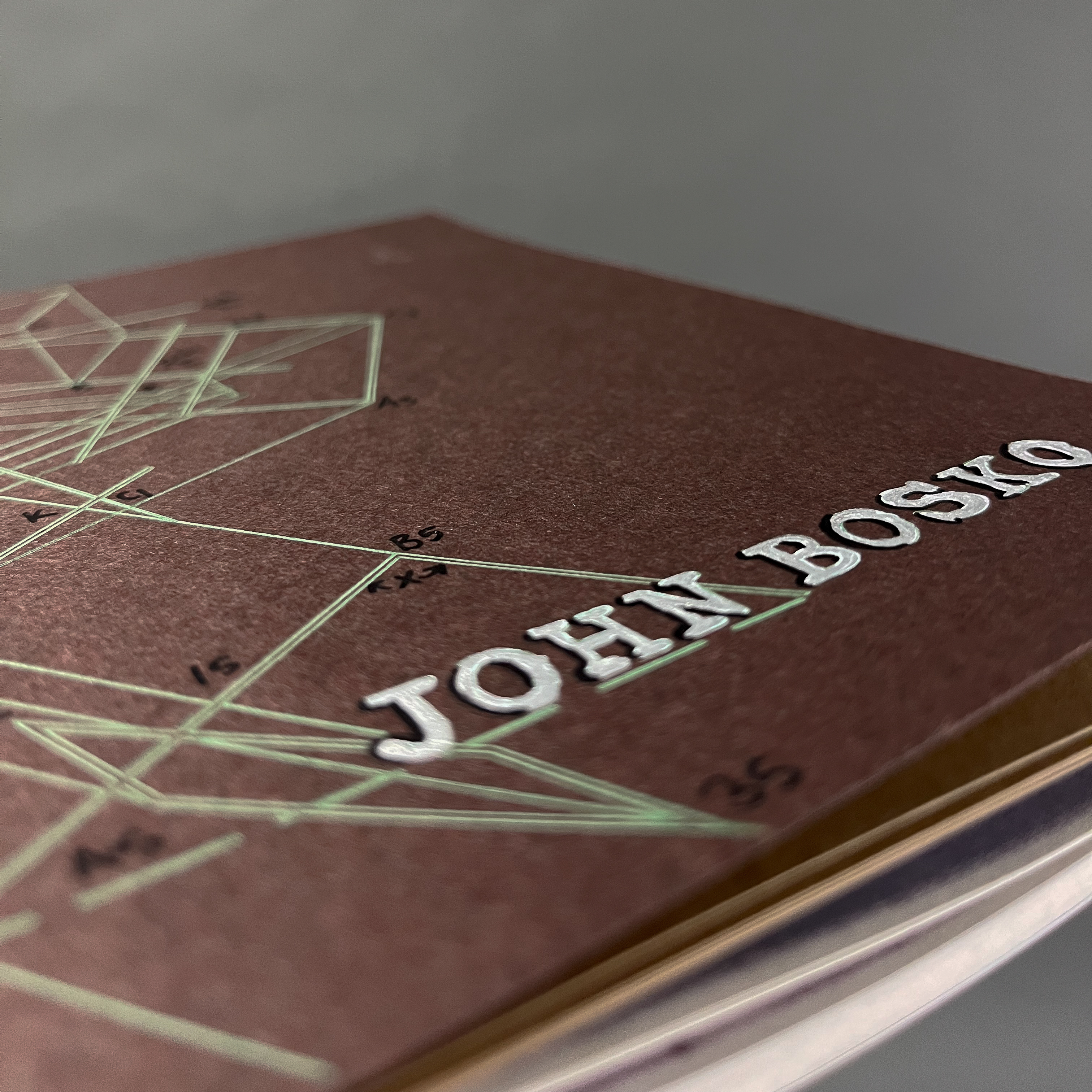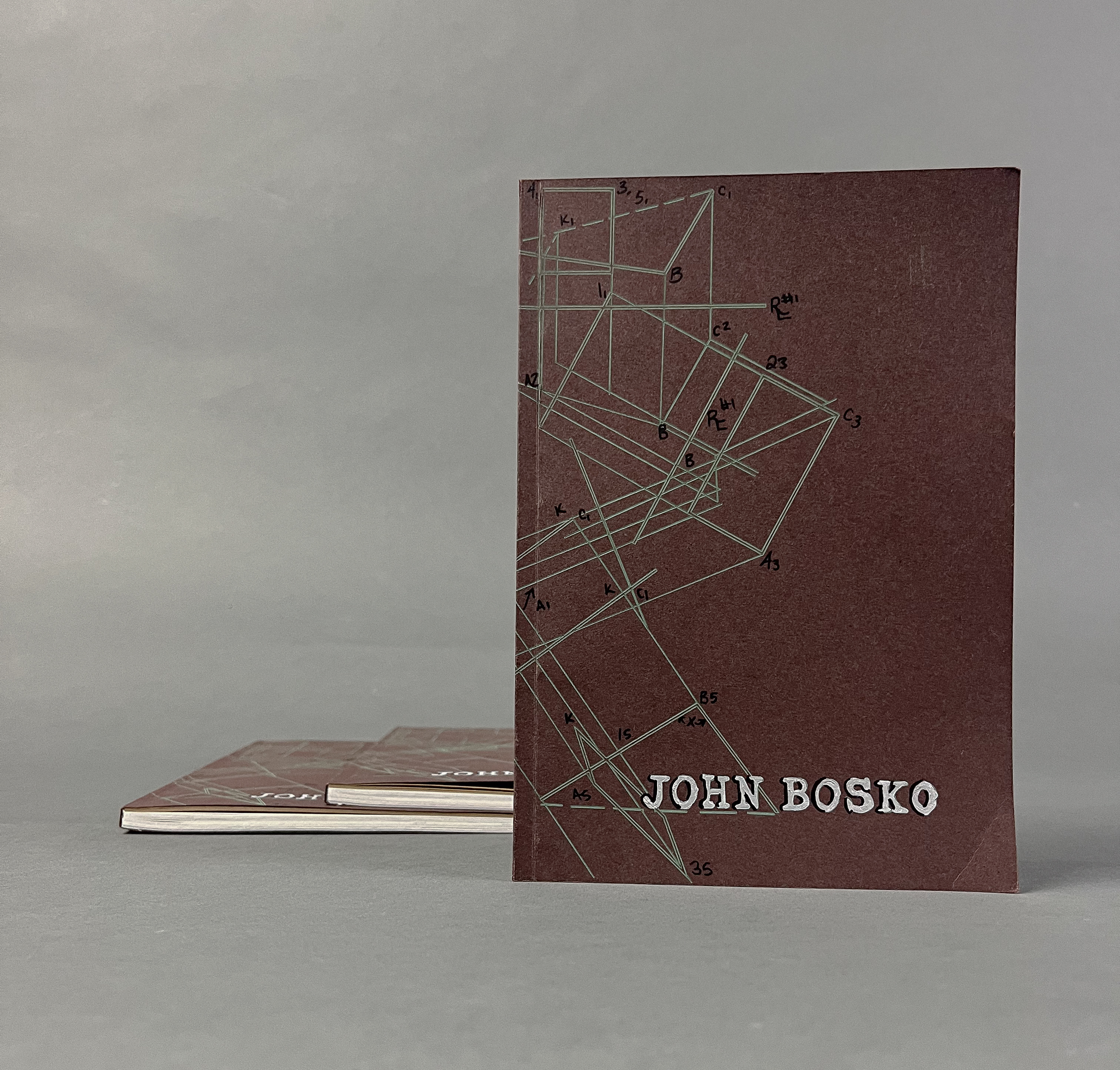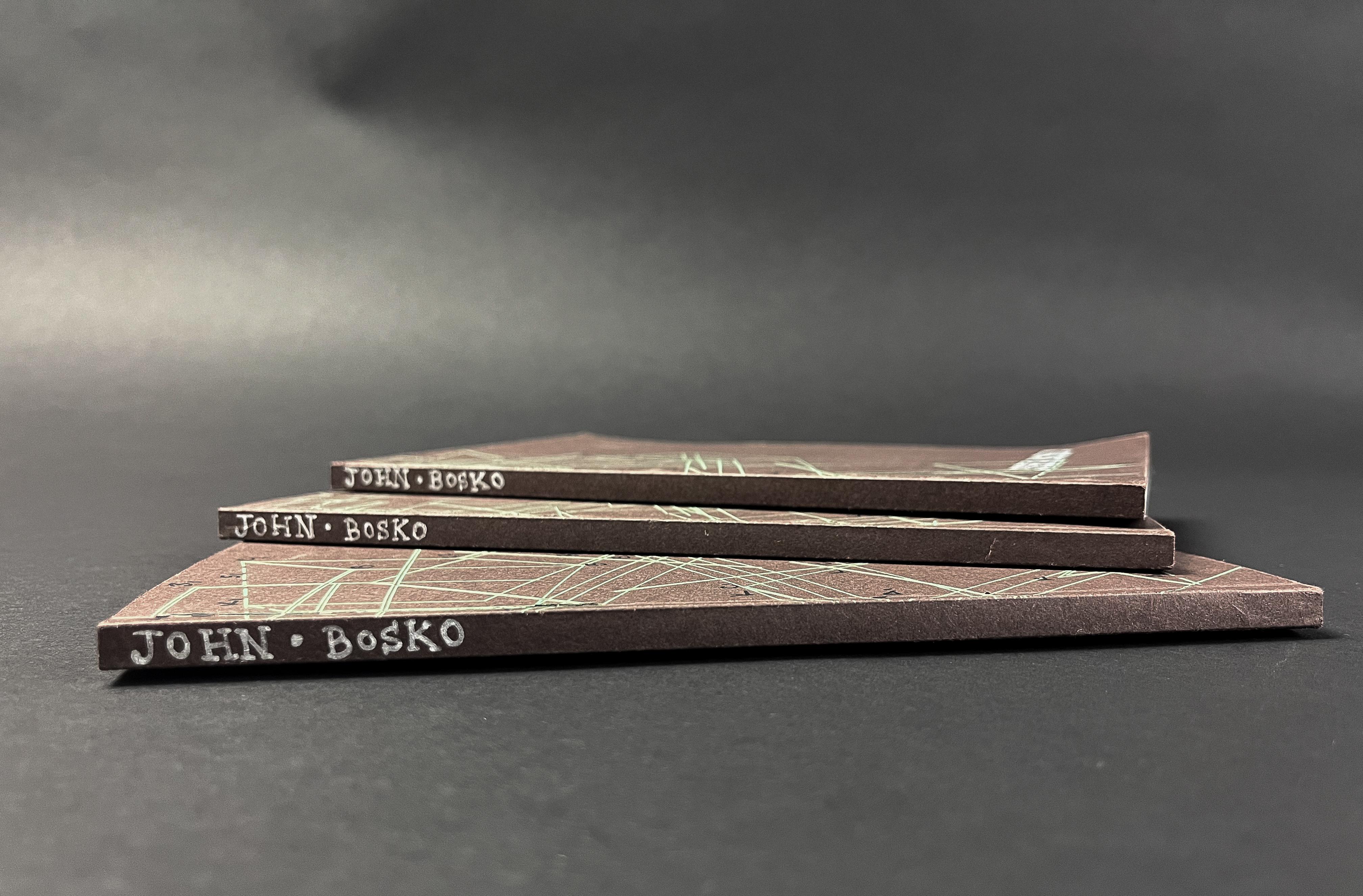 METHODS TO MY MADNESS
* PROCESS DOCUMENTATION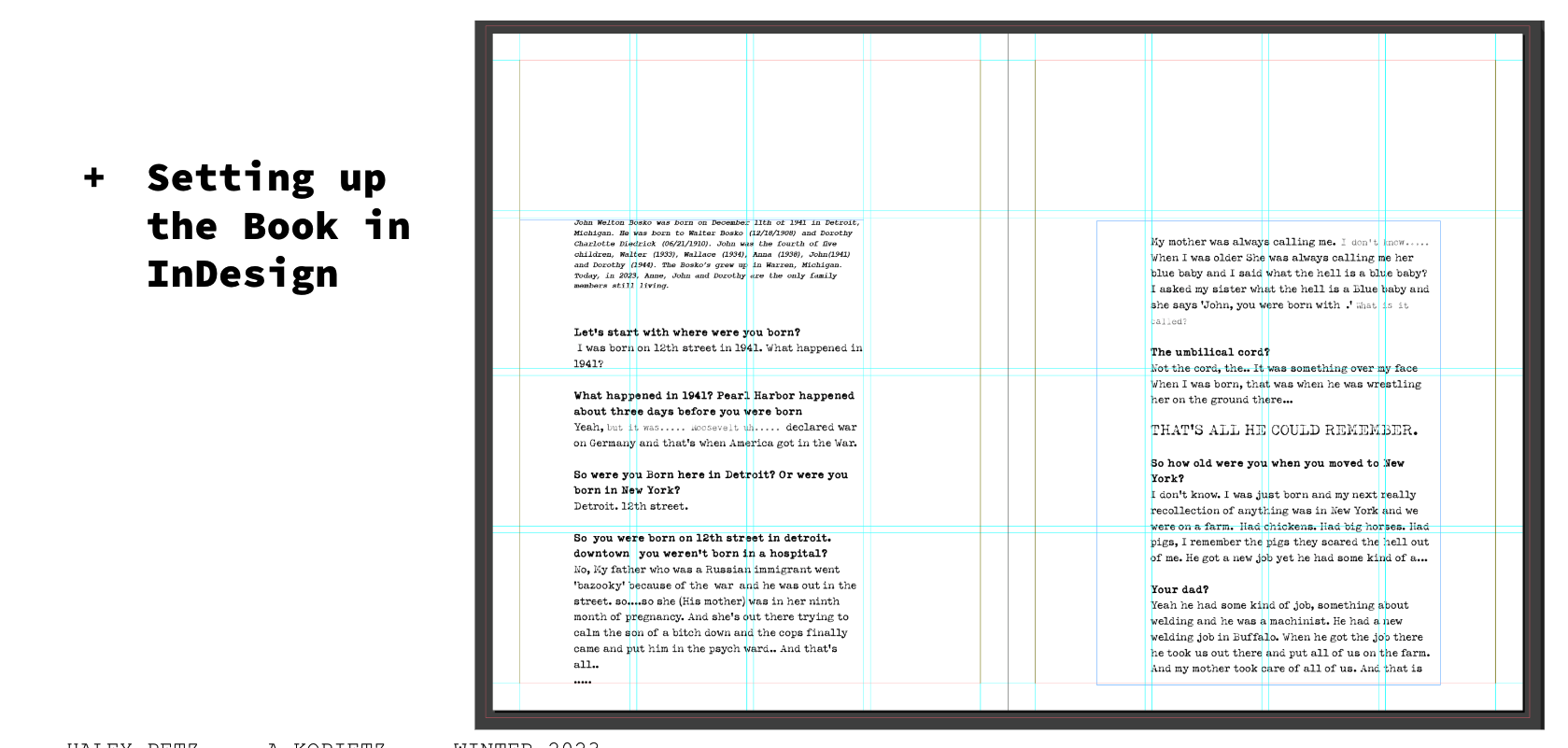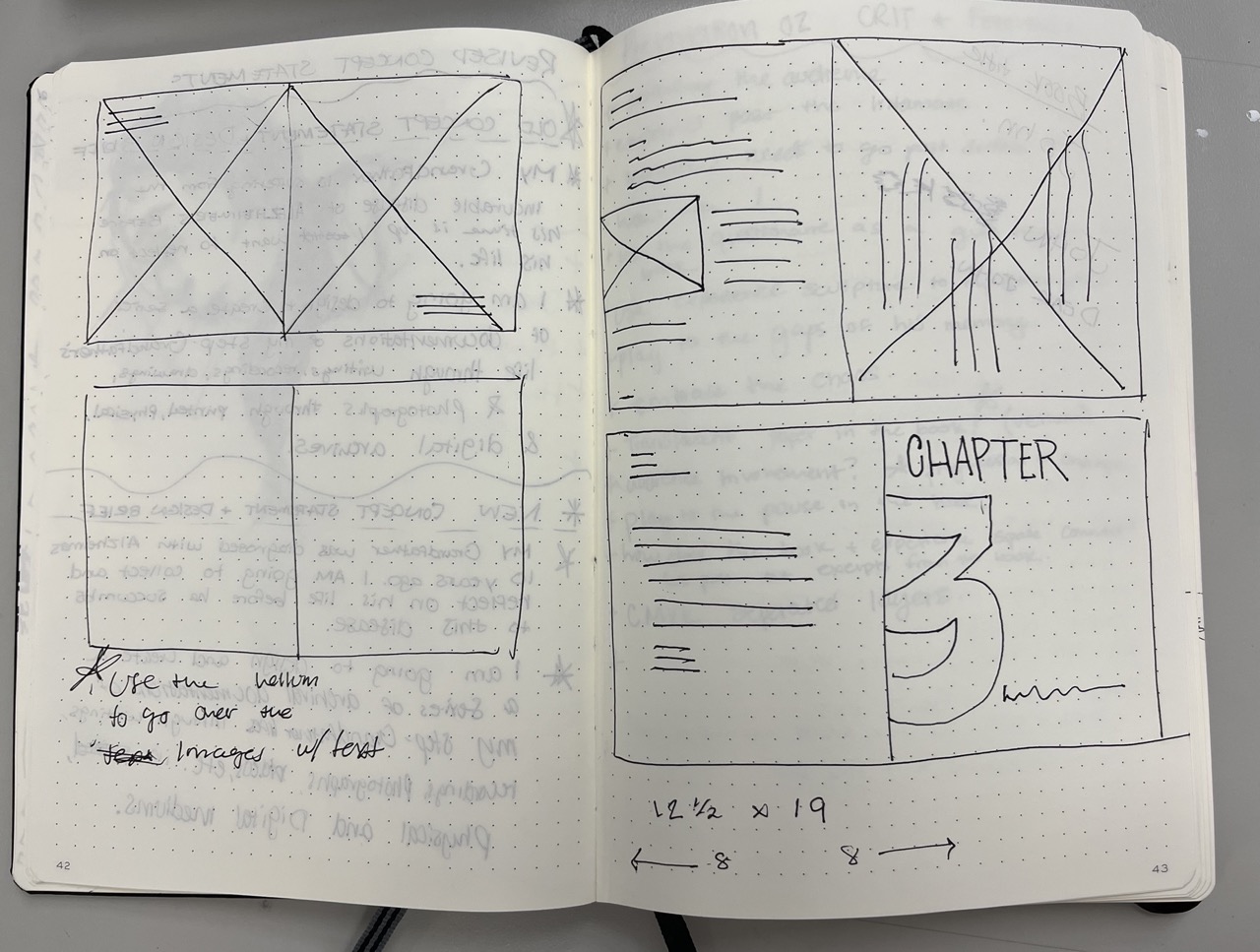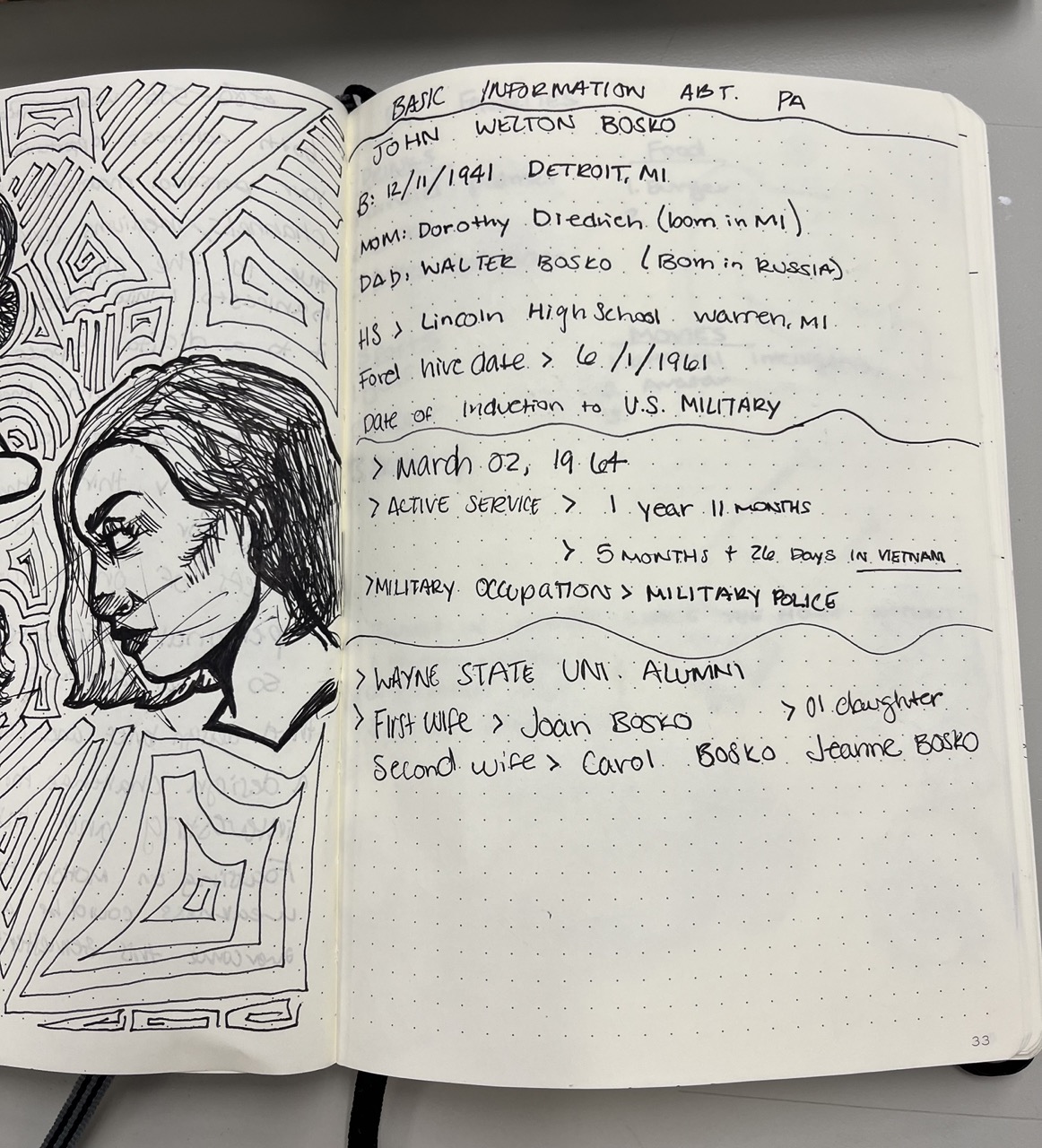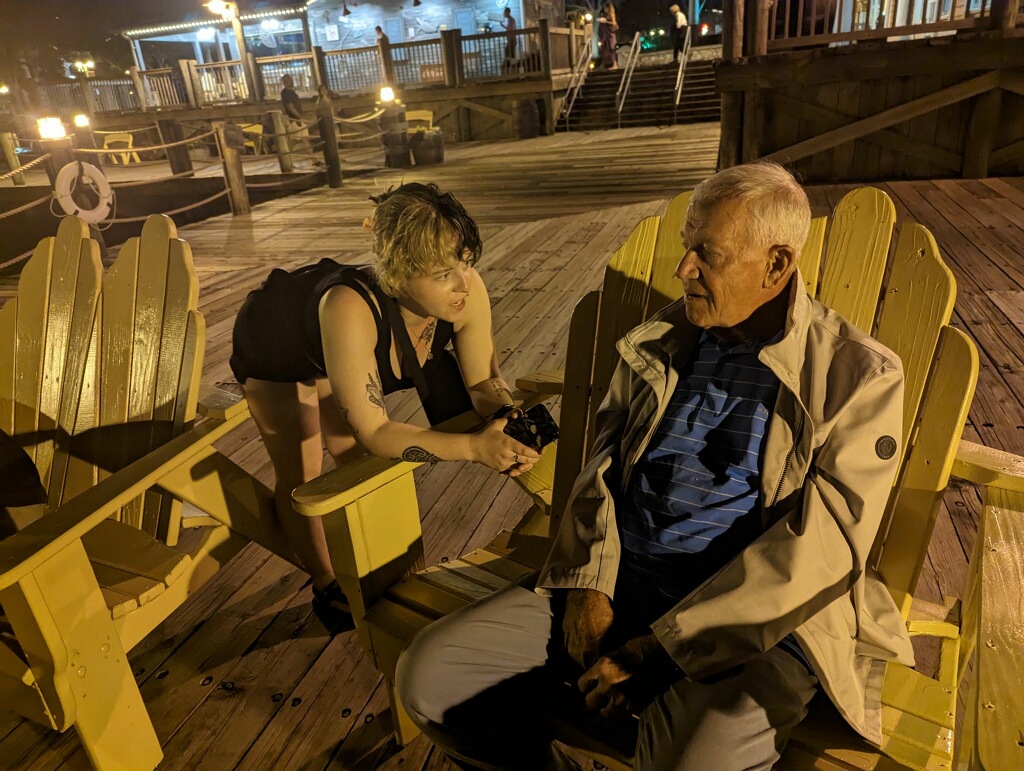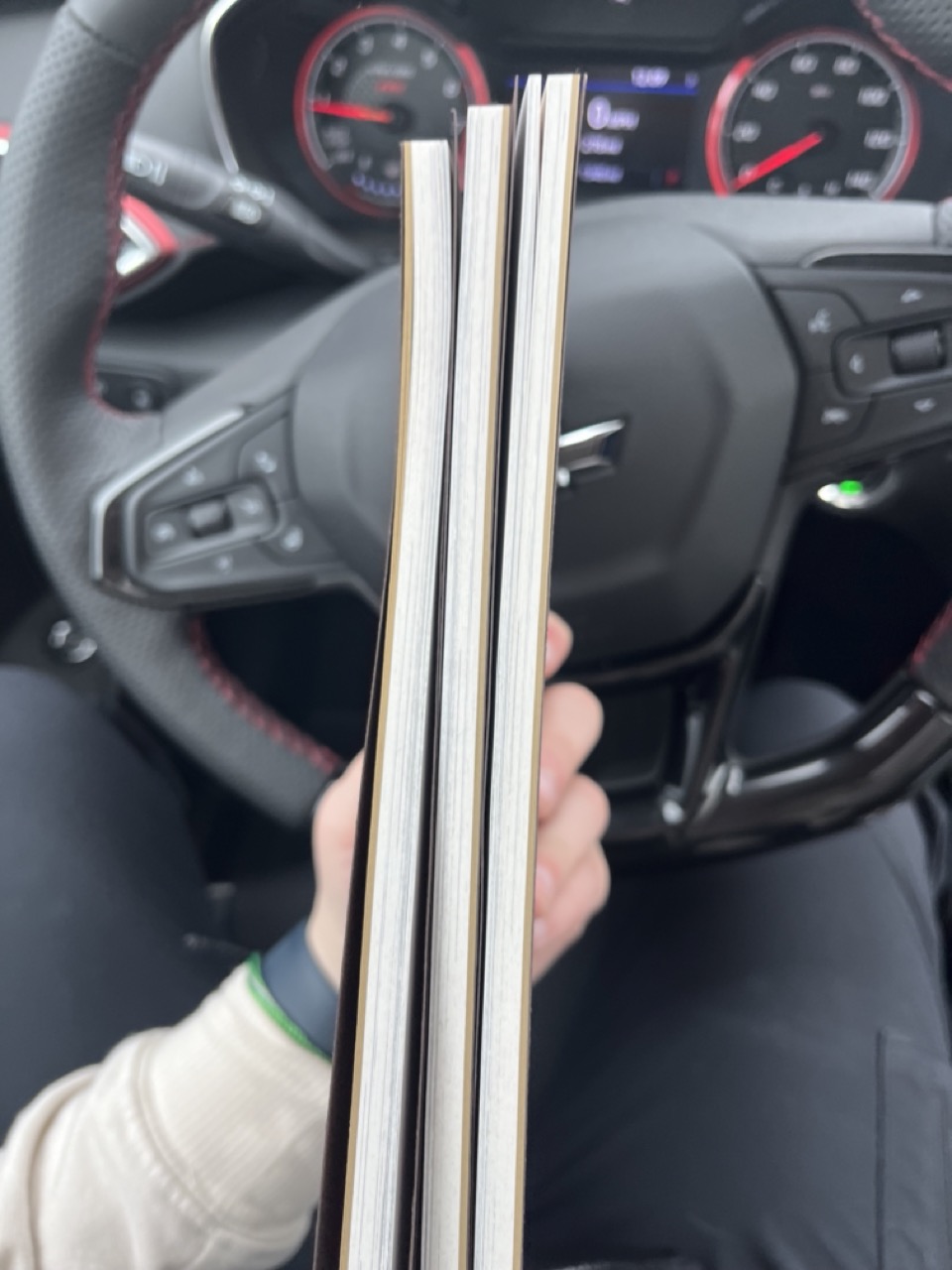 GREEN THUMBS DETROIT
PROJECT BRIEF
Students were tasked with a speculative design project that targets environmental agricultural production issues within Wayne County, Michigan. The team of four designers on this project looked specifically at the issue with agricultural production in relation to food security specifically in the city of Detroit.


SKILLS LEARNED
Specutyping, building prototypes, teamwork


FAVORITE PART
Building different weird prototypes to solve a real problem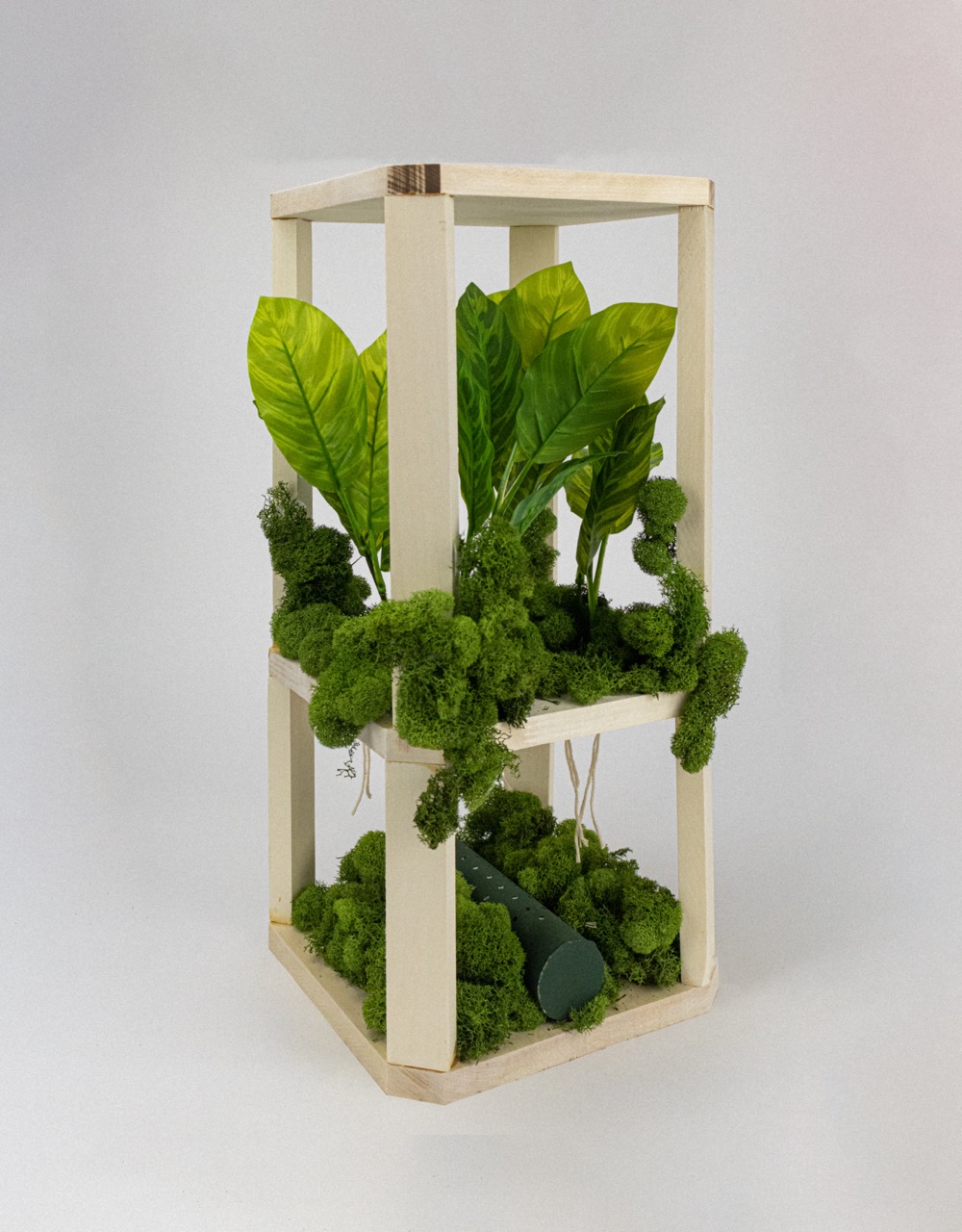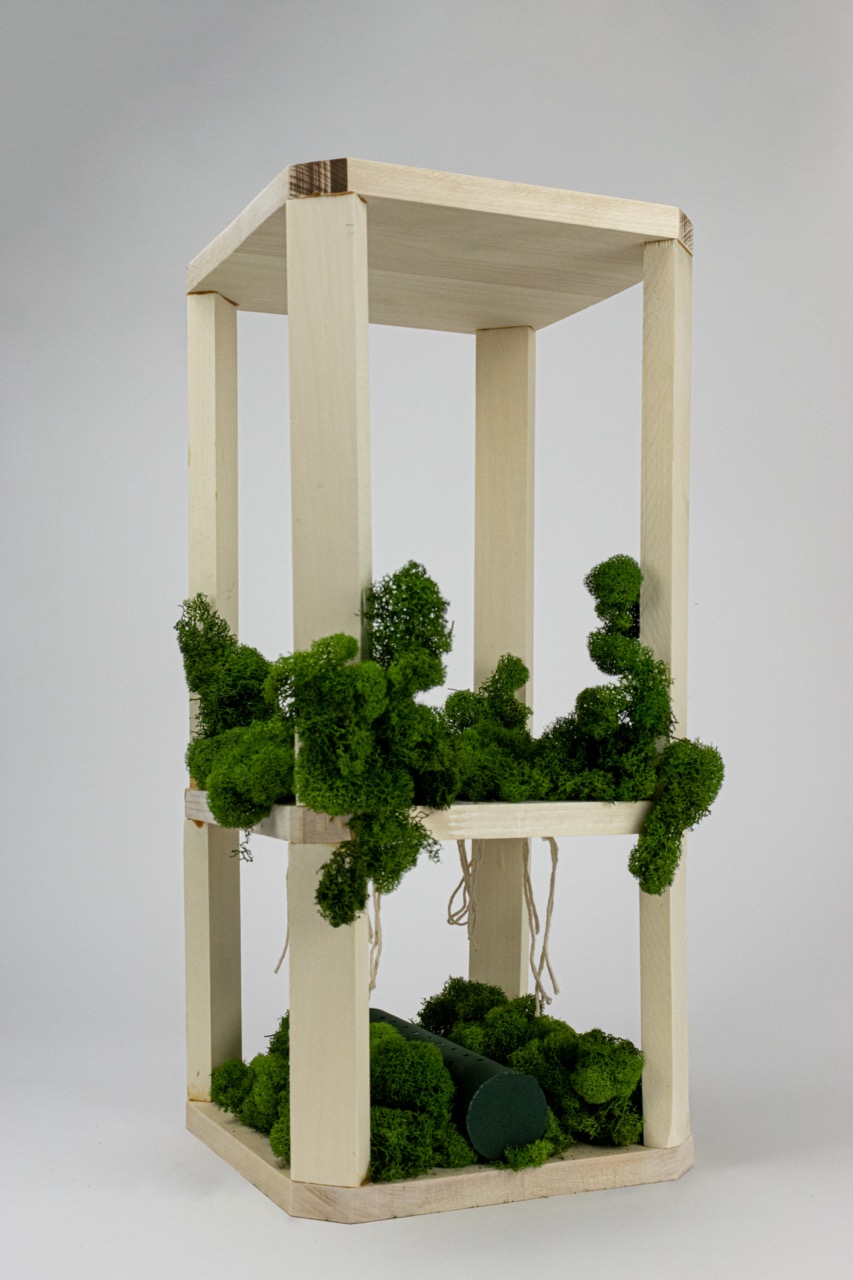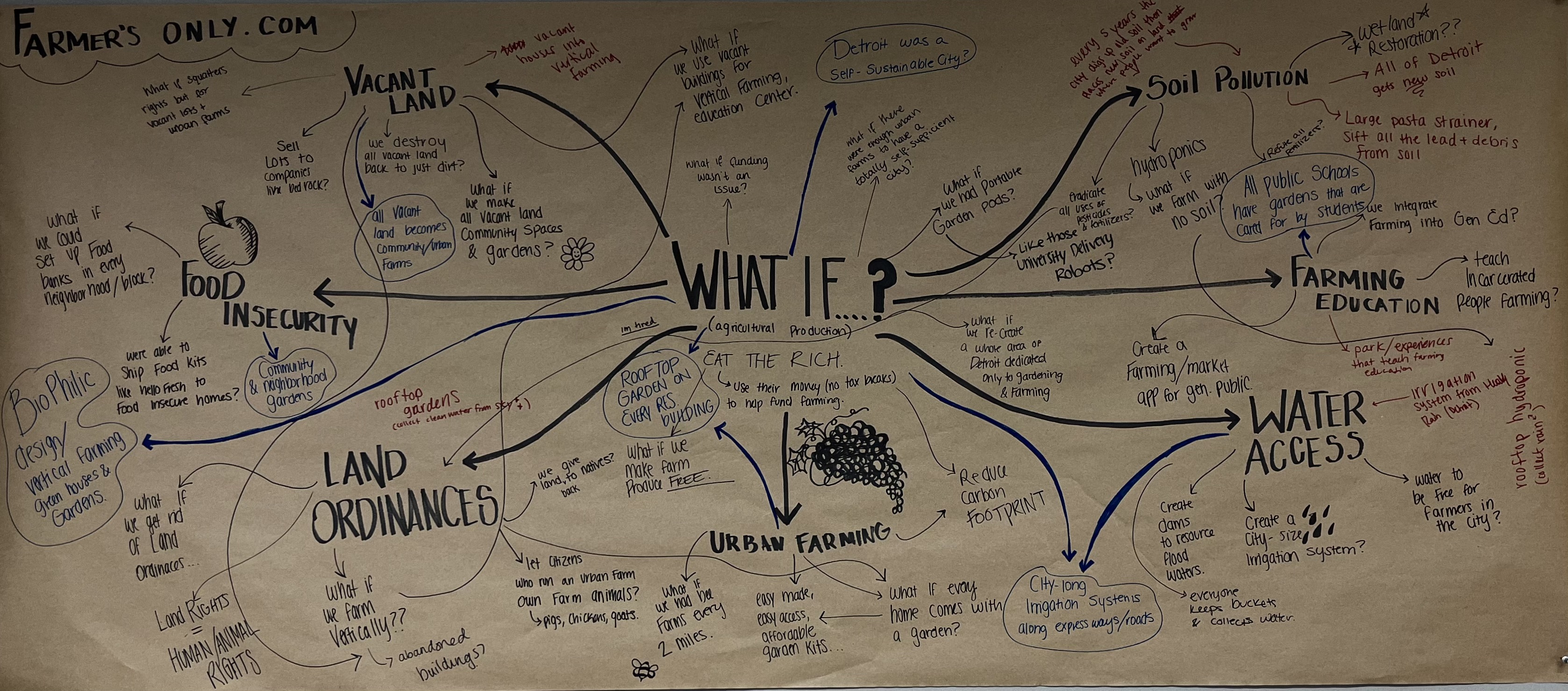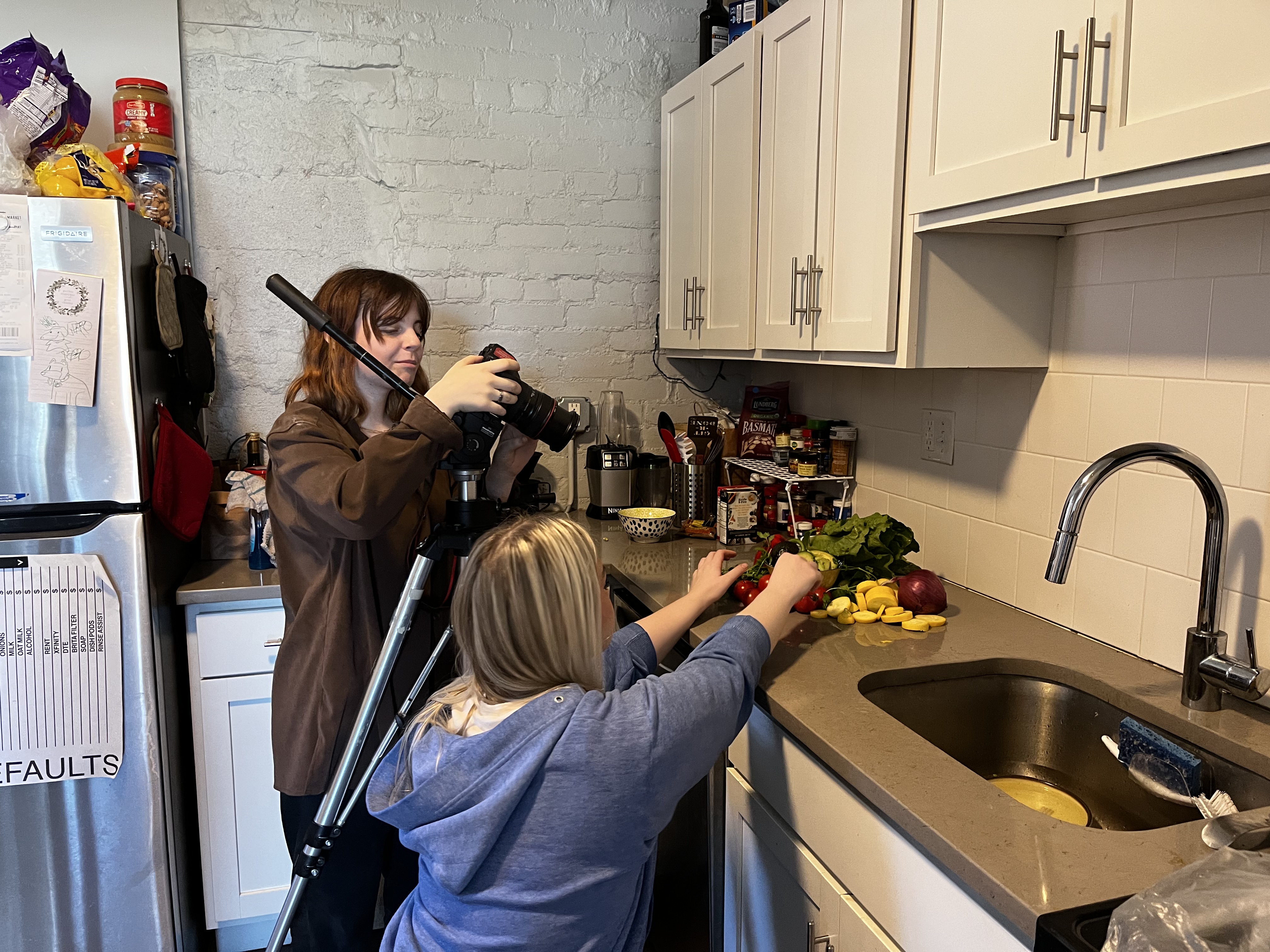 MEDIUMS

PRINT DESIGN
POSTER DESIGN


FEMININE: A COLLAGE SERIES

PROJECT BRIEF
Students were tasked with the prompt to create 30 collages based on physical found images and type relating to a previous found object project. Initial research was conducted from found images in old magazines and old ad clips found online and physical prints. This prompted designers to work quickly and messily, literally cut and paste!


SKILLS LEARNED
Quick iterations, cut & paste, research


FAVORITE PART
Making with my hands!



MEDIUMS

PRINT DESIGN
POSTER DESIGN
WOODWARD DREAM CRUISE
PROJECT BRIEF
Designers were tasked to create an event poster based on Michigan festivals and events. The idea was to create the essence of a specific festival to appeal to Michigan tourism. This poster was a byproduct of researching the origins of the Woodward Dream Cruise. The main question that was prompted was, "what is the essence of the Dream Cruise?"


SKILLS LEARNED
Poster design, print design


FAVORITE PART
Research, photo manipulation

MEDIUMS

WOOD CRAFT
TYPE DESIGN
F_CK TYPE
PROJECT BRIEF
Students were tasked with the challenge to create a type sculpture made out of wood based on a 3-5 letter word of their choosing. Students were then prompted to interpret their words in a creative display. My question is, how do you use the word? That is the main question of my project. I chose the word FUCK because of its ability to be used in any sentence and have literally any meaning you can give it. With my project, Viewers can change the word fuck to mean whatever they think it should.


SKILLS LEARNED
Wood sculpting, sanding, type design, use of different machinery


FAVORITE PART
Working with my hands!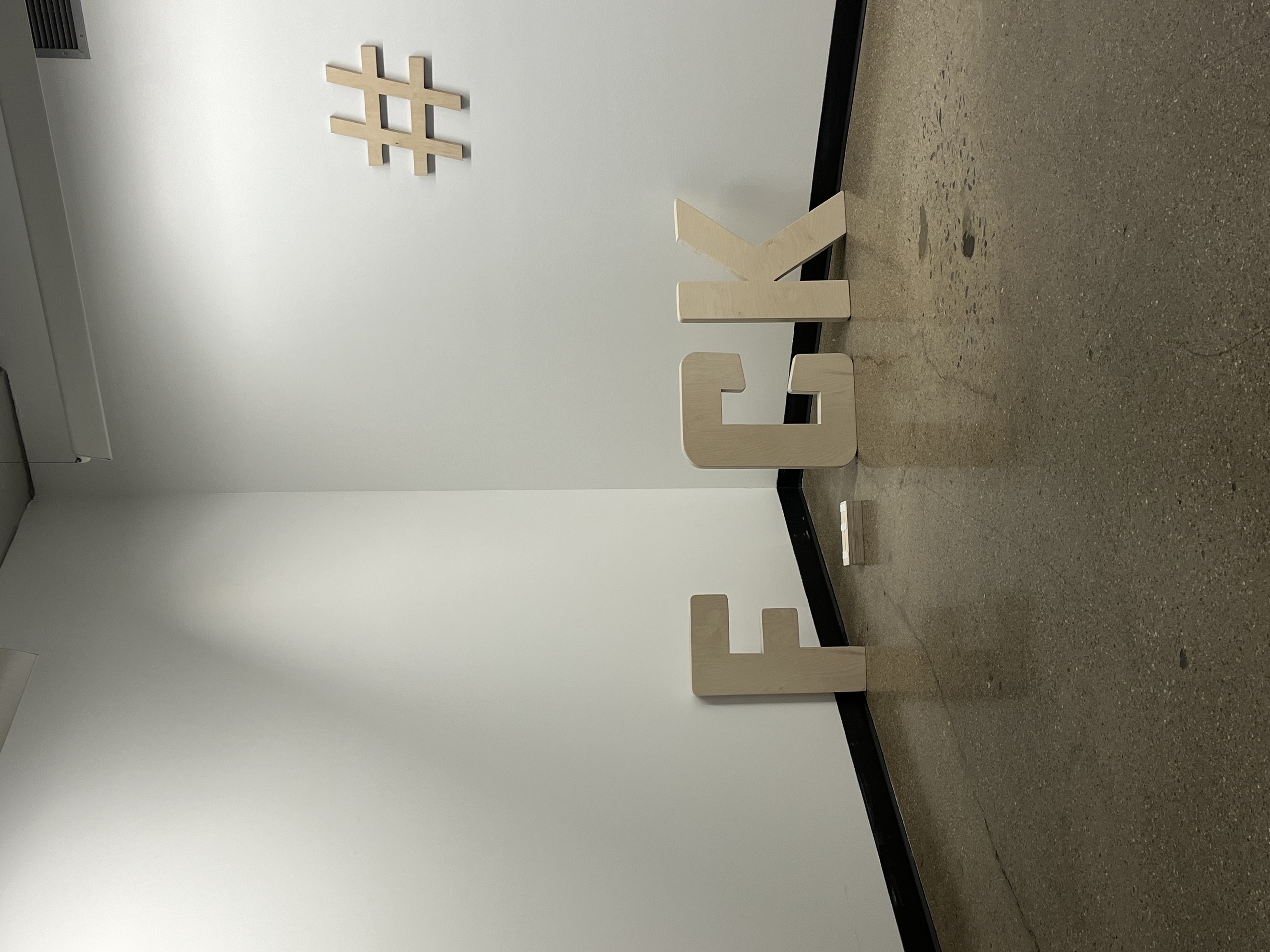 METHODS TO MY MADNESS
* PROCESS DOCUMENTATION